So You Want to Write Support Group
Get Support to Show up and Write!
Wednesday Morning Women's Group
ONLINE

9-Week Wednesdays Women's Group ONLINE     2 OPENINGS!
January 11th – March 8th
10:00 a.m. – 12:15 p.m. (Pacific Time)
$396 Includes a mid-week writing prompt
(Need a payment plan? Ask me!)
Click here to pay for the Wednesday Morning Women's Group
via credit card or PayPal. (Small credit card fee included.)
Save the credit card fee:
Check payable to:
Expressive Arts • 3201 Thorn Street, San Diego, CA 92104
Venmo to @Tish-Sjoberg
Or Cash
Please text me to let me know you have paid. 619-251-8474
Meet for support once a week!
Get one writing prompt through the week! (To do if YOU want!)
• Free the writer in you
• Find the stories that want to be told
• Fulfill your desire to put words on paper
• Enjoy the process of creating and finding your voice
• Be supported in a nurturing, not critical, environment
DON'T LET ANOTHER DAY GO BY
WITHOUT DOING SOMETHING
TOWARD YOUR DESIRE TO WRITE!

Have you had the idea that you would like to write? Don't keep putting it off, now is the time! Let this 9-week group support you to get started or get back to it. Work through stuck-ness, celebrate successes & support others. Opportunities to write, read and have fun, too! Sure to be lots of laughter and a little blood, sweat and tears, too! This will not be a "how to write" class but we will offer writing resources, have writing prompts and you will have opportunities to get feedback on your work (in supportive ways) if YOU want.) You will work at your OWN pace. You do not have to know what you want to write, just be open to the process of letting it find you, it begins as writing and then the book asks to be born!
–    Group size is limited, payment holds your spot
–    For info or to RSVP call Tish at (619) 251-8474 or email her at tish@ExpressiveArtsSanDiego.com
–    Mail checks payable to Expressive Arts, 3201 Thorn Street, San Diego, CA 92104
Write the stories that burn to be told!
Capture them so they are not lost forever. Our stories are our legacy!
Memoir,
rant,
poetry,
fiction,
non-fiction,
self-help,
journal writing…
Be supported by a circle
of supportive women!
Is there a writer in you that wants to come out? Or are you writing and need support? I have learned that even spending one day a week in our writing group helps me feel more connected to that part of myself that wants to write. Sometimes the inspiration stays with me for another 48 hours (That is two days!) or more and even if I am not writing, I am thinking about my writing! I am looking at the world through my writer's eyes.
So, even if you don't feel like you have time to create a writing practice, know that ANY bit of writing consistently creates SOMETHING! We usually write a minimum of 27 minutes during group and it is AMAZING what can happen in that short amount of time!
We also listen to other writers and THAT is inspiring and helps us become better writers, too! We also get to know each other through our stories and get to know ourselves better, too. The support of others is invaluable.
So, join us!
Writers write, and you will be writing!
Even one day a week for 27 minutes.
And I am guessing that you have A LOT to write about these days!
Or maybe you are already writing and could use some support to not be so alone in your process? Writing can be a lonely art! We are living in our head with our words and stories. Sharing the experience with others can be a valuable part of our writing process.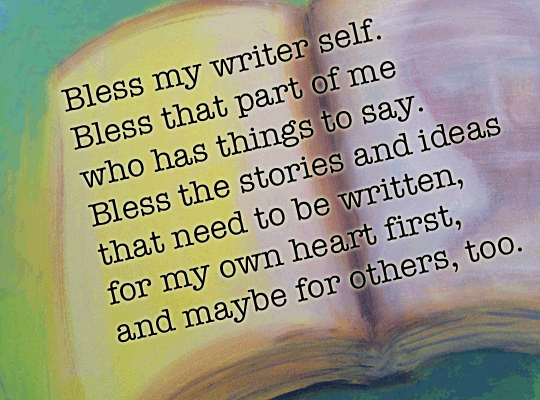 Expressive Arts @ 32nd &Thorn • 3201 Thorn Street, San Diego, 92104
www.ExpressiveArtsSanDiego.com • info@ExpressiveArtsSanDiego.com
©2014 Tish McAllise Sjoberg