•

•

•
Fundraiser Show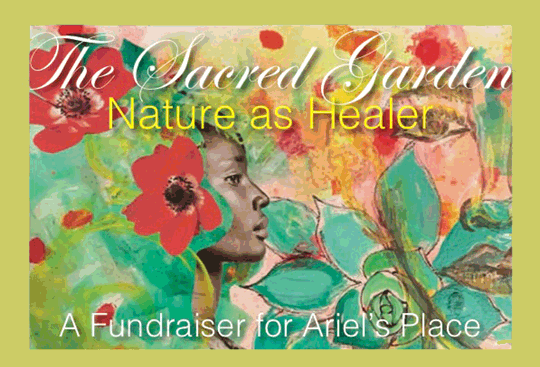 The Sacred Garden FUNDRAISER Show
Until November 2nd by Appointment

Call or Text 619-251-8474
We have fabulous art that will grace the walls of your home or office and support women in transition, too! Come find your art!
The idea for Ariel's Place came to Lisa Lake-Grossman after the tragic loss of her daughter Ariel, in 2018, who was only 27 years old. "I wanted to do something meaningful in Ariel's name to help women get off the street and on the road to wellness. Helping others was always important to Ariel." Within weeks of opening its' doors, Ariel's Place welcomed and assisted 6 women with a safe place to live and regroup. More women are being welcomed daily. Sometimes a woman just needs a little help and we provide that assistance with kindness, encouragement and love.
The proceeds from this show will help provide healing arts and begin a community garden
at Ariel's Place.
Expressive Arts @ 32nd & Thorn
3201 Thorn Street, San Diego, CA 92104
(We will be masked indoors)
Can't join us
and want to donate?
Go to: arielsplacesd.org/donate
Send an email after to contact@arielsplacesd.org telling them your donation is for the
Sacred Garden Fundraiser!
•••
Using the arts to support you through this strange time.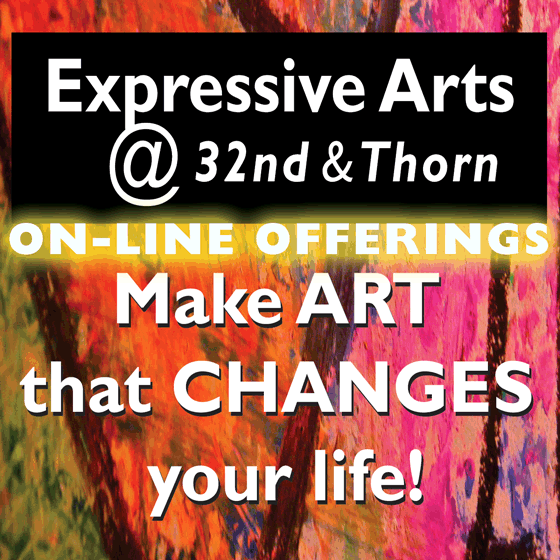 Click Here to Learn More!
Click here for a printable schedule.
•••
The most ORIGINAL gift you can
give to yourself or another!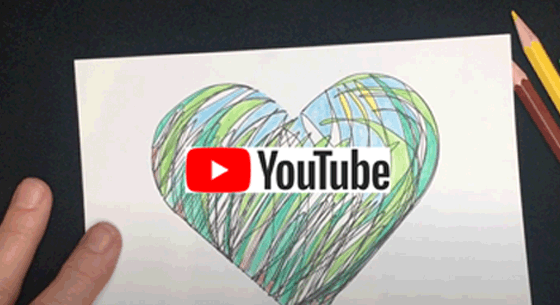 Click to watch the How to Use the Scribble Kit and just plain how to SCRIBBLE!
Make the most of your days at home—become a scribble artist!
Click HERE for more info and to ORDER!
Scribble Kit Includes:
The "Scribble Art" Book
6-Scribble Templates
2-Black Pens
12-Colored Pencils
1-Pencil Sharpener
6-Clips
31-Sheets of Drawing Paper
(You could do a scribble-a-day for one month if you want!)
1- Open Studio Pass
(To learn more about using your scribble kit or just come get away and play using art! Keep it for yourself or give it away as a gift!)
$40
Click HERE for more info and to ORDER!
•••
Check out my Scribble Art book – Great Gift!
Click here to learn more about the Scribble Art book!
•
•
•
Paint to Music is now Scribble to Music
Paint to Music will be back after the COVID quarantine ends. In the meantime, come to Scribble to Music, Online!
Come let the music move your pen! HAVE FUN! RELEASE STRESS!
No previous art experience needed! Join us!
• • •
ART CLASSES?
We have something BETTER! A safe opportunity to express yourself and find your very own style of creating!
Sound scary? It is not! Just the opposite! Come and check us out to see if it is a good fit for you!
(Glad to refund your money if it is not a good fit for you 🙂 )
• • •
• • •
Another Union Tribune Article:
Click here to read the Union Tribune Article on Old People's Google!
• • •
EVERY Tuesday • 10:00 – Noon • $25
Art, the other pick-me-up!
• • •
Join us EVERY week for
These aren't just Art Classes, they are Expressive Arts Classes…the difference is in the PROCESS!
• • •
Need a GREAT gift?
Gift certificates for sessions, classes, workshops, passes.
30 Day Express Pass – $111
30-Day Open Studio Passes – $60
One Class Passes – $25
SHOP at the Studio!
Art Kits • 30 Day Passes • 1-Class Passes • Gift Certificates
30 DAY EXPRESS PASS Includes:
Paint to Music, Women's Expression Session, Art Happy Hour, Art Church, Open Studios,
and the Music Collective. $111 limited time offer.
• • •
What is Expressive Arts Therapy?
It is a creative therapy and has things in common with Art Therapy and, is very different.